The faculty –


Professional teaching Team
educating the future
The Conservatory offers a wide range of music courses focusing on Popular and Contemporary in Vocal, Music Instrumental, Recording & Arrangement, and Music Business Management. Our student's profile includes Western and Chinese music instrumentalist, vocalist, and composers. Our professional teaching philosophy and systematic teaching methods are the pride and value in which we upheld without compromising. Every member of the faculty has worked in the music industry and prominent music colleges with many years' worth of impeccable teaching experience.
Excepteur sint occaecat cupidatat non proident, sunt in culpa qui officia deserunt mollit laborum. Sed ut perspiciatis unde omnis.
Baodi
Vice Dean (Academic)
Highest Qualification: Master of Music Studies
Full-time
Modules:
Music Theory I & II
Aural & Sight Singing I & II
Song Writing & Diction I & II
Bao Di, born in Harbin, studied piano at the age of 6 and trumpet at 13. He is a graduate with Bachelor of Arts from the prestigious music college Central Conservatory of Music, Beijing. During his time in the conservatory, he studied Musicology with Professor Zhou Qingqing, Yu Zhigang, He Yunfeng and Zhang Boyu. In 2002, he won the second prize of the tenth Contest for Papers of Central Conservatory of Music with essay "Origin of Sichuan Yibin Folk Song" and "when Sophora Flower bloom". Di was also granted the second 'prize of National Scholarship of Central Conservatory of Music in 2005. After graduating from Central Conservatory of Music in 2006, he was offered a placement at the University of Melbourne, Australia with Master of Music Studies and graduated in 2008.
 As a keen advocate of music education, he came to Singapore in 2009, and has been engaged in music teaching and research. He is a current full time lecture at Singapore Raffles Music College, and was awarded the visiting professor by Harbin Normal University and Heilongjiang College of Arts in 2014.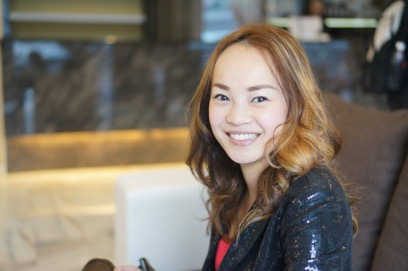 Lim Hui Min
Senior Lecturer
Highest Qualification: Bachelor in Arts (Music)
Part-time
Modules: 
Aural & Sight Singing I

Aural & Sight Singing II

Song Writing & Diction I

Song Writing & Diction II

Performance Studies I

Performance Studies II
Huimin started her music journey at the tender age of 6 in her church children's choir and professional classical voice training at age 13. By the time she was 15, Huimin hadstarted conducting choirs as a student conductor in CHIJ Toa Payoh Secondary School and later Catholic Junior College. In 2001, she represented Singapore in the Takasaki International Arts and Music Competition (Vocal Component) and won a merit award. An avid songwriter, she has also won various awards in song writing competitions.
In 2007, Huimin was awarded a scholarship from Lasalle College of the Arts and the National Arts Council (NAC) Local Bursary Award in recognition of her artistic potential.
Huimin has also been singing and doing musical arrangements for backing vocals and choirs for various local TV shows on channel 5, channel 8 and Suria as well as for various artists across Asia including Jacky Chung. As an active performer, she was featured in the Mosaic Festival, one of Singapore's most recognised music festivals. She was also a lead in the musical "Soundwaves 2013" , which ran at the Esplanade Theater. In 2014, she was one of the soloists for the Chingay Opening Theme Song "Hua Tong Xin".
In 2014, Huimin received the special jury award, Outstanding Conductor Award at the VII Orientale Concentus. Schools under her baton have received "Certificate of Distinction" and Gold awards in competitions, both locally and internationally.
Huimin holds a Bachelor, Hons, in Arts (Music) majoring in Voice, Level 3 Kodaly Seminar Asia (Kodaly Institute of the Liszt Ference Academy of Music, Kecskemet, Hungary), ATCL Diploma Singing from Trinity College of the Arts, Grade 8 Piano and Theory from Associate Board of the Royal School of Music and a Specialist Diploma in Arts Education from NIE/NTU.
Zhang Lei
Senior Lecturer
Highest Qualification: Master of Literature in Musicology
Part-time
Modules:
Performance Studies I
Performance Studies II
Graduated from Shenyang Normal University, former sojourner in Japan, music producer, singer-songwriter, guitarist and lecturer.
Zhang Lei expresses his musical taste through various cultural collaborations and enjoys travelling and learning about other musical cultures. He has participated in projects with GIMA Band supported by the National Arts Council, such as River of Harmony and New Journey in 2021 and 2020 respectively, and he and his friends represented Singapore in participating in the Chengdu International Sister Cities Youth Music Festival and Russia Virtual Culture Marathon in 2020.
He is the guitarist and vocalist of Crescent Muse Band for the second season of Guangdong TV 's "Guo Yue Da Dian" in 2019 and the leading representative of the younger generation composing and performing "Morden Nanyang Poem and Music". He released his unique world music single "Mount Fuji" on all major digital platforms in 2018 and has also contributed to the soundtracks of several local films in Singapore.